The Best Home Printer Ideas on the Market Today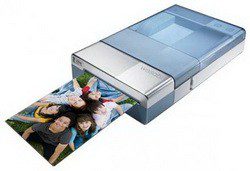 When a company is so well-established that it is often seen as the establishment itself, as Dell is in the computer business, it is no surprise that they identify a niche in the market not even a start-up has exploited. The niche is one of the best home printer solutions identified in recent time – called mobile phone photo printing.
People take more pictures on their mobile phones than on cameras – perhaps for the simple reason that they have their mobile phones with them far more often than digital cameras. But often, these photos are just fired off with little attention paid to quality or timing, and people don't generally bother printing them.
There is also another reason why mobile phone pictures don't get printed as often. The link between cell phone and printer either has to go through a computer or just a couple of other extra steps; and that is a couple too many to most.
Dell wondered though, about why printing cell phone pictures can't be as straightforward as printing digital camera pictures or pictures on a computer. Enter, one of the best home printer solutions around, the Dell Wasabi PZ310 ultraportable printer, with an ultra-affordable price.
The printer is a true palm-sized powerhouse. It weighs barely half a pound, connects to your phone by Bluetooth, and uses special paper made by Dell, to print its 2″x 3″ pictures. The photo printing quality is pretty decent; the paper uses special dye crystals embedded right in there in the fabric of it. The sheets are sticky backed to be used as stickers if needed.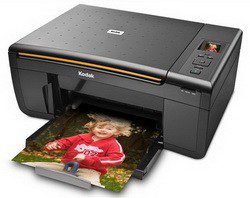 A particularly noteworthy introduction in the printer market is Kodak's photo quality all-in-one, the ESP 3250. It boasts a great tiny LCD to help you find your way around the printer's functions, and to help you take look at your picture before you print it. It comes with special Photoshop-like software that will help you with improving skin tone on pictures, and with OCR.
Perhaps a better way to evaluate a printer these days would be to compare how much buying new printer cartridges will cost. Kodak's ink prices are traditionally much more reasonable than the competition's.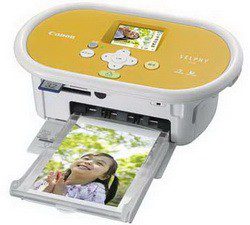 Another recently introduced innovative new printer is the Canon Selphy CP770. The printer itself, as competent as it is, isn't exactly a revolutionary product. But the way it is packaged, simply makes it one of the best home printer choices around. To begin with, it accepts 20 different memory card formats from every kind – from MicroSD to Sony memory sticks – all except your standard thumb drive.
The printer comes with its own little screen, and with help from it, editing is a breeze. The printer itself comes in a curious packaging – in the form of a tub. When you're not using the printer, you can easily stow all the difficult-to-manage bits and pieces, the adapter, paper and battery, well away in the tub they give you, and that makes it especially cute.
Quality-wise, this may not belong up there with the best home printer models available. But there is a lot to be said for the print quality it is able to put out.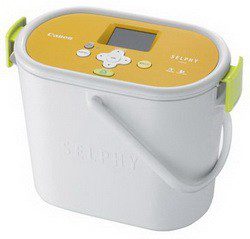 [wrc_post_widget id='1073′]