Web Design, SEO, Internet Marketing and Software
Maybe you have a business, a hobby or provide a service to generate extra income but have not exposed it on the Internet yet. Do not lose out on this most valuable advertising method.
We cater for those who have no clue about a Website and provide advice and most affordable options to make people aware of your business, service or product.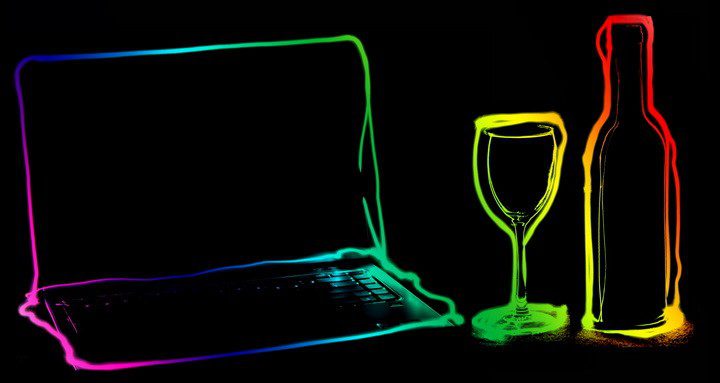 Furthermore, Web Design and Internet Marketing require dedication, hours of programming and are a science / art like none, as many internet marketers will testify.
Although the Internet is around for a while "Online Marketing" is still far from reaching its real potential. Many have not consider Internet Marketing yet and are still very sceptical about it.
However, many a millionaire today found their riches online. Online marketing is a business – we cannot ignore it. Maybe the time is right to look into this phenomenal opportunity?
I believe it is possible to build an Internet Business without putting your hand to deep into your pocket. Many have achieved it. In fact – it can be and should be a low cost no risk option to start your own business.
As in any business however, the interest should be there – followed by determination to make it work.
My goal is to equip readers with valuable information about Internet Marketing and want it to be a much needed source to get to their ultimate goal. Useful information regarding Internet Marketing, Web Design, Blogging and Software is published.
---
Search Engine Optimization
Attracting visitors to a business website or blog is critical, as it's impossible to make any money without a steady stream of visitors. In order to optimize traffic, consider learning about search engine optimization.
Have a few short articles instead of longer ones to keep your rank high. A long page will not get you additional attention from a search engine. More importantly, your visitors will give up after a page or so.
By using a lot of different techniques, you can optimize your website. Once you discover areas for improvement for your website, you can choose to allocate in your budget to make specific improvements to maintain or improve your site's usability for users.
In the end, better search functionality translates to a better user experience.
Patience is crucial if you are trying to boost your site's ranking. Better rankings and increased traffic will not occur quickly. If your website is brand new it may take many weeks, even months. You need to build a reputation – it will take time.
If you want search engines to be able to create an index of your site pages, a site map is an important part of your website. Site maps help search engines locate an individual page in another area of the website.
Regardless of how large or small your website is, a site map will increase your ranking in search engines.
If video or audio items are shown on your website, you should have transcripts of these included. When you have a transcript a search engine will pick that up too.
Keep your content fresh by writing and posting new content as quickly and as often as possible. Set a goal for yourself for weekly updates of new content and stick to it.
Search engines judge sites with a fresh stream of content that is posted regularly as more valuable than those that only update the content occasionally. Fresh quality content can result in higher rankings on search result pages.
>>> Click To Stop Procrastinating NOW <<<
Educate yourself on the different aspects of SEO, but be careful in trying to do too much at once. You only have so much time to devote to learning SEO, so make the best use of those hours by focusing on one part of the SEO puzzle at a time.
Try to integrate keywords and phrases into your title tag to get a higher SEO. The keywords in your title tags carry more weight with search engines than anything else on a page. The better the keywords, the better your results will be and the more traffic you will have on your pages.
Think about ways people might search for your website and be sure to incorporate those keywords and phrases into your site that will help them find you.
These keywords should be added in titles and content, but be careful of overusing these keywords since search engine might label it as spam, which would drop your ranking.
You can increase the traffic that your site gets from internet search engines, by placing the right keywords into the content on your blog or website.
Do not place too many, although put keywords in the first part of the article. Try to get your keyword into the first paragraph twice. Follow that, by placing your keyword as many times as you can into the next 200 words again, without making it feel overused or heavy-handed.
A large facet of website promotion is email marketing, so make certain that you do it right. When you do, you should optimize your emails with relevant links to your website and social sites.
The more time that visitors spend on your site, the higher the website's page rank will be. Keeping people on your website is key in getting repeat visitors, so have great content worth sticking around for!
You will get increased traffic to your site, by commenting on relative blogs. If you give the blogger a good, solid comment, they will often allow you to leave a link as well.
You should avoid blogs on products and subjects that are not related to your site. When you do leave comments, make sure they are helpful to the blog owners.
Your comments should be courteous and relevant. Doing the opposite will only hurt your reputation and you can forget about leaving a link to your website.
The first few pages that come up on search results are generally the sites that will be getting the most traffic. SEO can make huge changes to your visitor numbers in a short amount of time, so get to work!