Making the most of your blog comments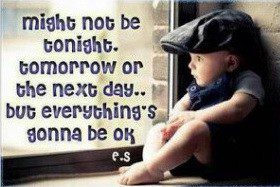 Blog comments can be the lifeblood of any blogger's webpage. They offer you feedback about the types of posts that readers find useful or interesting, and they encourage your readers to actively participate.
A blog with a busy comments section is one that is seen as active and popular, with a good sense of community. Interesting and active comment threads are also a good way to get people coming back to your blog time and time again. Here are some tips for making the most of your comments section.
Encourage blog comments. You can entice your readers to comment on your posts by discussing interesting and topical material that they want to discuss. Readers are also likely to comment on material that personally appeals to them, or that relates to their lives.
Attempt to provide material that they can engage with in this way. Another way of getting people to leave comments on your blog is to pepper your blog posts with questions.
People will want to respond to them, and it is likely that conversations will begin within your blog comments threads. This sort of activity is great to encourage, and you'll probably find your stats increasing.
To increase the likelihood of people commenting on your blog posts, you should try to make it easy for them. There are a number of different options that you can consider when setting up your blog comments.
Allowing anonymous commenting or commenting that doesn't require the user to type in any information can encourage posting. However, it can also encourage spammers.
Requiring commenters to provide a name or alias is usually fine, and can encourage a sense of community when people see familiar names. Consider allowing people to use avatars to personalize their comments, too.
 To avoid spammers, set up a spam catcher on your site. There are plenty of these available online for free. Another option is to require your commenters to type in a particular key phrase before they can post their comments. This may slow down posting a little, but it's a good way to deter spammers.
Another useful thing to take advantage of with your blog comments is trackbacks. Trackbacks occur when another webpage has linked to your post.
Trackbacks appear as comments, and can be useful both to you and to your readers to show who is reading your blog and finding it useful. These can be easily set up by downloading the relevant software or adding a plugin to your site.

[wrc_post_widget id='721′]